Automation of photo culling is becoming trendy with several project that have started since less than a couple of years, even though it is still far from being mainstream if not just accepted as a real potential advantage for your workflow as a photographer (Link to my other post).
A feature proposed by most project is to cull images where the model has eyes closed. From a technological perspective, this is not breakthrough by any mean. So, it does make sense to propose it. But from a photographical perspective, does it even just make sense?
Well, for many reasons. One may believe it is just that the model is blinking, unfortunately. And for that reason, the image can be discarded. But it is much more complicated.
A few examples:
And other feelings will also make our eyes closed:
Therefore, it is not surprising to see great photos where the model has the eyes closed. There is no reason to discard these images, with eyes closed.
Below an example where the model is looking down, having closed eyes. And there is nothing wrong having a model with closed eyes for such an image.
Another example, when you are practicing your yoga, you can have eyes closed.
Now let us be honest, there are many cases where the model is blinking, and the eyes closed are not a featured which is desired by the photographer, like in the next example:
To add to the complexity, many genuine photos (during a wedding, a birthday or whatever event) involving several people can have one character closing eyes for any of the above reasons, and there is nothing wrong.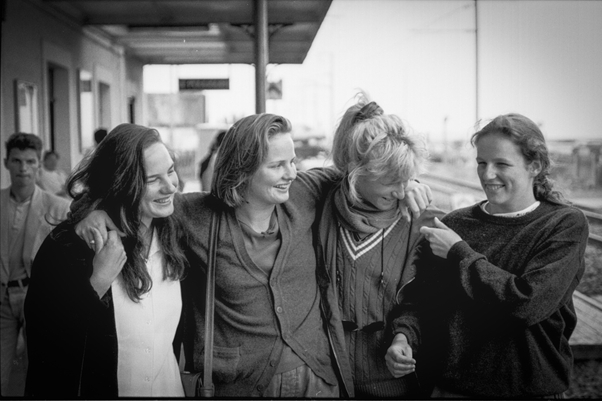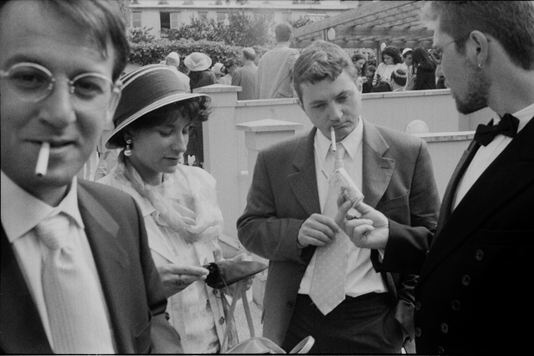 There is probably no silver bullet.
It is more a double-edge question: is the image part of a duplicate series?
If not, is the image highly likely to be a case where the model is just blinking?
Answering yes to the first question would mean there is probably (but not certainly) a better image to choose and the eyes-closed one could be culled under some circumstances (like models looking straight at the camera).
A "Yes" to the second question is similarly a case where few people are involved – to avoid genuine situations – and looking straight at the camera to maximize the likelihood to have one model just blinking.
Based on these principles, the rule has been implemented in the software Futura Photo v2.5. Is it perfect? Of course not, but it is a first step toward some smart culling with eyes closed.