Two critical shifts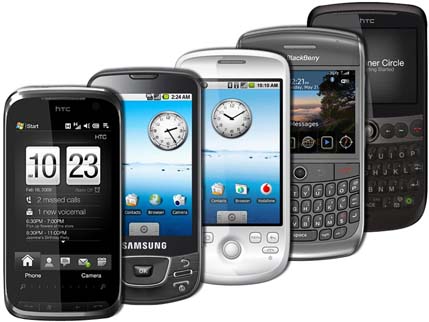 The two main shifts of this industry look to me so clear I have no doubt the DSLR market will evolve significantly soon, and actually may have already started to: smartphones & mobile device are making many point & shoot cameras obsolete, if not many entry level DSLR. Not because they can challenge them in terms of image quality or performances & controls, but because they are proposing something unique: having always with oneself a camera, and sharing the pictures so easily, two things the other cameras can't do.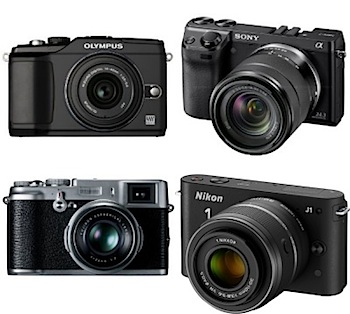 Simultaneously, the mirrorless products are invading the markets and are a fast growing market. Not only they are smaller and as good as DSLR, but they are so innovative that many will continue adopting them. They are not only refreshing the market, they actually fit better with many photographers specification. DSLR was not for many want they really wanted, but only a way to take better pictures, or hoping taking better pictures. Both the reality and the dream now belong to mirrorless. DSLR just mean "being a Pro" or "living his passion whatever the price and the weigh".
Why DSLR (and Point and Shoot) will continue to exist
However, writing articles about "why smartphones have killed the other cameras" or "DSLR is dead" look irrelevant but to attract readers to the journalist's stuff.  High end Point and Shoot are very promising, but need to adapt their publishing services and DSLR are certainly not dead. They indeed propose something unique too, unchallenged so far by both smartphones and mirrorless: an optical view finder. As it exists so far only one full frame mirrorless (awfully expensive and quite specialized, the Leica M9), the full frame DSLR also propose bigger sensor, a must for shallow depth of field. DSLR have other advantages but I am not sure they will last (performances are now similar most of the time, if not overcome for some features by mirrorless, and low light advantages of big sensors are becoming less important as the other sensors are becoming so good).
Shallow depth of field and optical sensor can make your photo experience unique. So as long as the other cameras won't challenge them for these two things, DSLR will resist for the long term. For the short term, Pro and wealthy amateurs will continue buying DSLR for many other reasons.
Long term future
However, the two main advantages of DSLR may not last forever. Nothing prevent manufacturers to release full frame mirrorless. And it would be dangerous to believe EVF (Electronic view finder) won't be able to challenge if not becoming better than OVF (optical viewfinder) eventually. Or rangerfinder-like camera (dominated so far by Fuji) combining altogether OVF and EVF features are just proposing the best of two worlds. It looks however unlikely to convince many demanding photographers as the rangerfinder ergonomics certainly not fit everyone requirements.
What does it means for us
Unless you are investing for the long term in photography – either as a Pro or a serious amateur, I don't really see the point for newbies to invest in DSLR. For those who must for their job or want for their passion, DX DSLR look uninteresting but for a pricing motivation, which unfortunately, overcomes everything else as usual. Therefore, concept like the rumoured new Nikon D600 looks great, as it will allow to make a kind of bridge between the "entry-level" DSLR world, and the real one (Full frame bodies), by working easily with both systems. That's why I believe DSLR DX is dead but for entry-level, or rather should die as I find it not very attractive nowadays. OMHO, it would make more sense "learning" photography with mirrorless or high end Point and Shoot and invest in full frame bodies later, but whenever possible. By the way, the price of some excellent full frame cameras is rather going down, so this is not an option now impossible to consider for many people.
The final words
My bet:
Smartphones will become better and better cameras, introducing zooming, low light enable sensors, and better autofocus to replace definitively most of the point and shoot. This market will not disappear, but will get specialized (megazoom, waterproof, fully customizable& RAW capabilities, …).
Mirrorless will continue to destroy the entry level DSLR market, too bad for Nikon and Canon who have preferred milking the cow rather than surfing the wave, and some mirrorless will become excellent second body for those who will continue to love the full frame DSLR, or other medium format cameras.
And you, what do you think?