You want a small camera but you know what you are doing and demand the best: great image quality, great controls, total management of ISO/aperture/speed. The cameras makers like you, no doubt we are a kind of cash cow for them. New cameras are released every quarter and you have the choice: Fuji X-10, Canon S100, Canon G1-X, Sony RX100, Samsung EX2F, Panasonic LX-7 and I am sure I may miss one or two more.
The Fuji and the Samsung are quite stable when it comes to the zoom aperture, from f/1.4 to f/2.8. But for the others, it is highly variable. From a f/1.8 or f/2.8 to f/4.9 if not f/5.9. I understand why, but it does not make sense to me: like many enthusiasts or Pro,I am not used shooting with lens over f/4 if not f/2.8 or even f/1.4 and between f/1.4 and f/5.9 there are over 3 EV (three stops), which is really a lot. That's the price for a bigger sensor. it may be a marketing clue, but for a photographer, it is more than an issue, it is a non sense. The Fuji and the Samsung look to me far more consistent. I prefer to sacrifice a little bit of image quality which is nowadays outstanding by the way with so many sensors, than using aperture I am not used to in terms of EV and depth of field, and which ruins the advantage of a bigger sensor (disclaimer: I have a Canon S100, a great little jewel, but with a stupid zoom at f/5.9 to its maximum).
The Fuji X-10 is actually a compromise to the X-1 Pro: not really pocketable, a great camera not so small and with some true limitations (an OVF better than many, but not sufficient either). The G1-X is too big too. It seems to be a compromise to Canon new mirrorless cameras.
About Controls
Controls are usually OK but not terrific. they are rarely if never 3 dials for the 3 main controls (ISO, aperture, speed) and the body's controls are hardly customizable, whereas there are no two skilled photographers having the same controls requirements. Cameras makers still think too much "product" whereas they should think "plateform" for any high end camera, compact or DSLR or mirrorless.
Surprisingly, most of the bloggers and journalists insist on the image quality rather than the consistency of the body to a given user's profile and don't focus well at how critical the controls can be in a shooting. Either because they are too much geeks, or because that's their readers which are too much geeks. But I may say they could educate us better!
The Panasonic LX-7 seems to be an exception: a missed oppotunity. They really worked well at improving the controls, but the job look unfinished to me. No flip-out display, a somewhat chunky camera, tiny and not customizable buttons, only 2 dials, and one does not seem to be customizable. Panasonic LX has failed so far to bring outstanding controls on their great bodies, they seem to confirm, sadly, this tradition.
The bottom line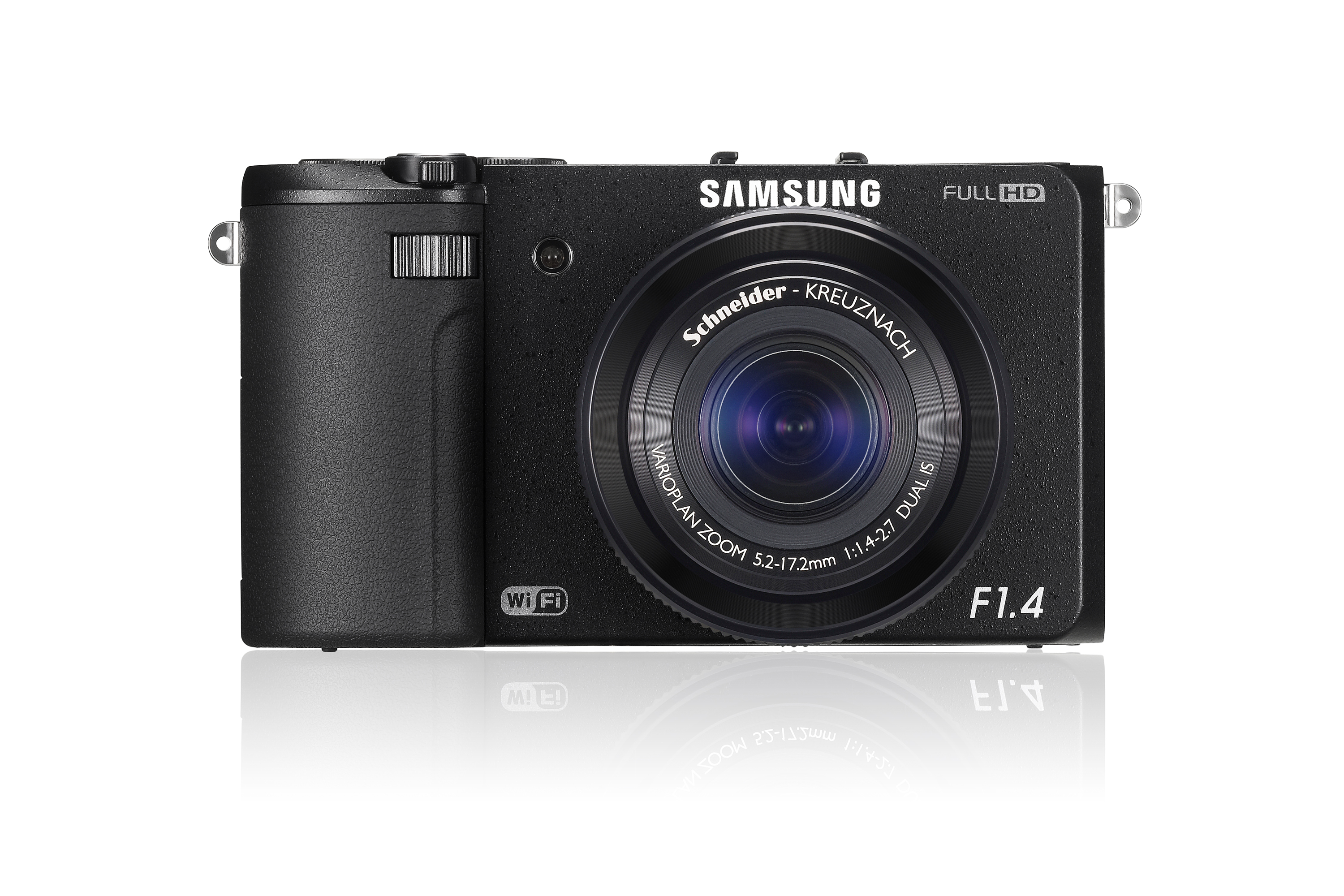 High end compact cameras are great as a second camera for skilled DSLR owners. They cannot compete for lenses' focal above typically 75-80 mm (FX equivalent), which is the minimum for a portrait focal but should not opened above f/2.8 too. I have owned compacts starting at 28 mm or 24 mm and believe me the 4 mm are a real difference. Such cameras should always start at 24 mm (FX equivalent). Controls are paramount and should include 3 dials customizable + typically at least 2 Fn buttons also customizable. They should be truly pocketable (e.g. like the S100) and it is OK if they can shoot only at say 800 ISO JPG / 1600 RAW, I mean it is not their primary role to excel at very high iso, as long as they are still good within this range. A flip-out display is a must, that's a clear requirement. There are much more requirements but they are usually fulfilled yet. The Samsung EX2F looks to me to be the best match so far. Let's see what the tests will say… and whether or not the public will agree with me! If so, the (stupid) race for "the bigger sensor in the smaller body and too bad if the zoom is at f/5.9" will at last be over.
Updated in October 2012: unfortunately, the ring around the lens is just ergonomic, and not a control ring like in the Canon S100 and the Sony DSC RX100. The handling appears to be not so good too. So I can't find any winner! Canon S100/110 is really great but suffers from a stupid f/5.9 telezoon. Same issue for the bigger and better Sony DSC RX100. Both don't have the great flip-out display of the Samsung.
I am certainly not a Samsung fan boy, but again this company understands what a user case means and seems to focus more at that than either Sony who believe still in marketing gadgets, or Nikon and Canon, my preferred brands, who look so obsolete so often or at least not capable to sacrifice their cash cow for a long term vision.